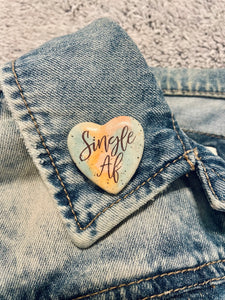 These guys  are a perfect addition to your pin collection! Wear them on your jacket, apron, or bag.
Brown paper jewelry box is included with your order. 

All items are made with love! You may not get the one pictured, they all slightly vary from one another, but that is the beauty of handmade! If there is a significant difference, I tend to create another listing for the particular piece.